Welcome to abraxas
For more than 25 years, we have been developing sophisticated software solutions for banks and financial services providers. The combination of technical and professional knowledge of the financial services industry makes us your competent partner for the realization of high-quality, flexible and stable solutions, especially in the areas of commission and fee processing, market data validation and distribution as well as market conformity checks.
Modularity and flexibility of our software ensure prompt, cost-effective and demand-oriented solutions for your requirements.
Our customers, who are always at the center of our work, include well-known banks, investment companies and financial service providers in Germany, Luxembourg, Austria, the UK, Ireland and Asia.
Our customers value our high reliability, professionalism and adherence to delivery dates during project implementation.
Since May 2016 abraxas GmbH is part of the Profidata Group with headquarters in Switzerland.
Our modular solution portfolio includes advanced applications for banks, custodian banks, transfer agents, investment companies, asset managers and insurance companies. This flexibility enables us to provide you with a demand-oriented and cost-effective solution for your requirements in a timely manner.
What our customers say about us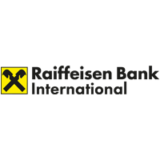 Martin Hofer
Raiffeisenbank International
Executive Director Fund Services&Infrastructure
"FundLine provides a standardized but also individual customizable solution for the automated processing of trailer fees according our needs while ensuring accuracy and regulatory compliance according MiFID II."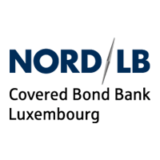 TINO LAUER
NordLB Covered Bond Bank
Deputy Head of Risk Control & Strategy
"The use of RiskLine helps us to efficiently comply with MaRisk in all requirements of regular evaluation considering the widest possible market environment while also reducing the workload for the valuation of liquid and illiquid bonds by more than 90 % per audit-proof valuation run"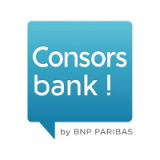 Gabi Harnisch
Consorsbank
Senior Team Head IT-/Project Controlling & Commission Settlement
With FundLine from abraxas we have successfully implemented a very powerful, flexible and scalable solution for the management of commissions. We were able to significantly optimize and automate the time-consuming and complex administration and calculation effort of commission settlement. All this in compliance with the regulatory requirements of MIFID II.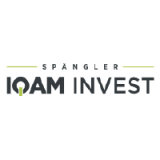 Mag. Werner Eder
Spängler IQAM Invest GmbH
Sprecher der Geschäftsführung
The use of FundLine for our commission settlement enables us to map the individuality of our contracts while at the same time significantly reduce our manual process effort due to the high degree of automation. The integrated sales controlling helps us to achieve greater transparency in the distribution of our products.
Andreas Heid
International Financial Data Service (IFDS)
As a leading transfer agent (TA), IFDS is very much client orient and focused on the requirements of our clients. Effective trailer fee processing is a challenge due to the complexity of the business. Fee processing means operational risk – in particular the risk of manual processes and overpayment. From the TA's perspective, a system that reduces the operational risk and process fees efficiently is required. Additionally the process has to be transparent.
All balance based fees are calculated and processed using FundLine-R since the beginning of 2010. It's impressive to see the highly sophisticated methods that abraxas has implemented in order to avoid overpayment. As we provide fee processing on behalf of many management companies in many different countries the system needs to be flexible. All our clients do have specific requirements. Small IFDS entities in several countries are processing the fees effectively and fee calculations that are based on a large amount of data are executed very fast. Processing fees is much more than just performing calculations. Balance statements from custodians as well as self-certified balance statements have to be processed. Improved levels of service results in faster processing and more transparent reporting. All of this is fully supported by FundLine-R.
The experienced staff at abraxas are working together closely with our team, allowing us to meet new requirements of our clients on short notice. This kind of close cooperation is important for IFDS, as it contributes to our ability to quickly act on market requirement changes.
Fundline-R is giving us and our clients much more capabilities to fulfil market requirements and more important to be a leader in exceptional and extraordinary Client servicing.
Luxembourg November 2013
Andreas Heid
IFDS Luxembourg S.A.